AN ECOLABEL COMMITMENT SINCE 2018.
"Our tourist accommodation actively contributes to reducing
our impact on the environment: by promoting the use of renewable energy sources,
by saving energy and water and by reducing waste."
Certified ECO LABEL since May 2018,
our Hotel is committed to an environmental approach which favors
ecology and economy in its daily equipment and procedures.
The symbol of a strong commitment
Better for the environment, better for you!
A symbol of excellence, eco-labels guarantees a high level of requirements in terms of limiting the impact of products and services on the environment  and health, while maintaining their level of performance.
We comply with demanding criterias aimed at reducing our environmental footprints throughout their life cycle.
Lodge Roche Tamarin is an invitation to get away, recharge your batteries and reconnect with nature, which plays a full role in it, while committing to:
– preserving the flora and fauna,
– encouraging respect for the environment,
– limiting the environmental impact of waste through selective sorting,
– controlling the energy consumption by favoring local circuits and renewable sources,
– perfectly integrating into its environment: from the start during its design or as it evolves.
Sensitive to the actions to adopt in favor of Nature, we thank you for your involvement.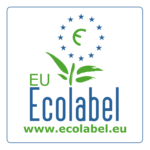 IN ROOM ECO-GESTURES
You will find in the lodges the below Eco-facilities :
The taps and showers are equipped with a foamer,
which allows the reduction of water flow without disturbing your comfort.
Low-energy light bulbs have been installed,
in order to avoid as much as possible the depletion of energy resources.
The air conditioner of the lodges are set to 23C.
We rely on our guests participation to close the doors and windows during its use and turning it off when they leave.
Two dustbins are installed in the lodges to facilitate the sorting of waste.
A trash can with a biodegradable plastic bag for household waste, and a second without a plastic bag for paper and cardboard, metal, and plastic packaging.
Hospitality products: 
The shower gel, shampoo and moisturizing lotion are organic, for ecological reasons we have opted to reuse their bottles in order to avoid any superfluous packaging.
Additional room ammenities (shaving kits, shower caps, cotton…) are available on request.
ECO-GESTURES IN OUR RESTAURANT : 
We reduce our packaging as much as possible:
– By avoiding manufactured & packaged products
– By choosing local suppliers,bringing us raw and natural products
– By producing natural and home made products : fruit juices, syrups, yogurt, jams…
By improving our daily actions:
– By sorting out our waste and making our own compost
– Reducing our waste of disposable items; by not offering any disposable items in the restaurant (towels, cutlery and dishes)
– By providing as much as possible drinks contained in returnable or reusable containers. 
– crushing used bottles & cardboards to reduce the volume of waste
We avoid waste, by organizing our purchases
– By ordering products with long use-by dates
– By regularly ordering our fruits & vegetables
– By buying the products according to the bookings and weekly forecasts 
– By serving reasonably sized portions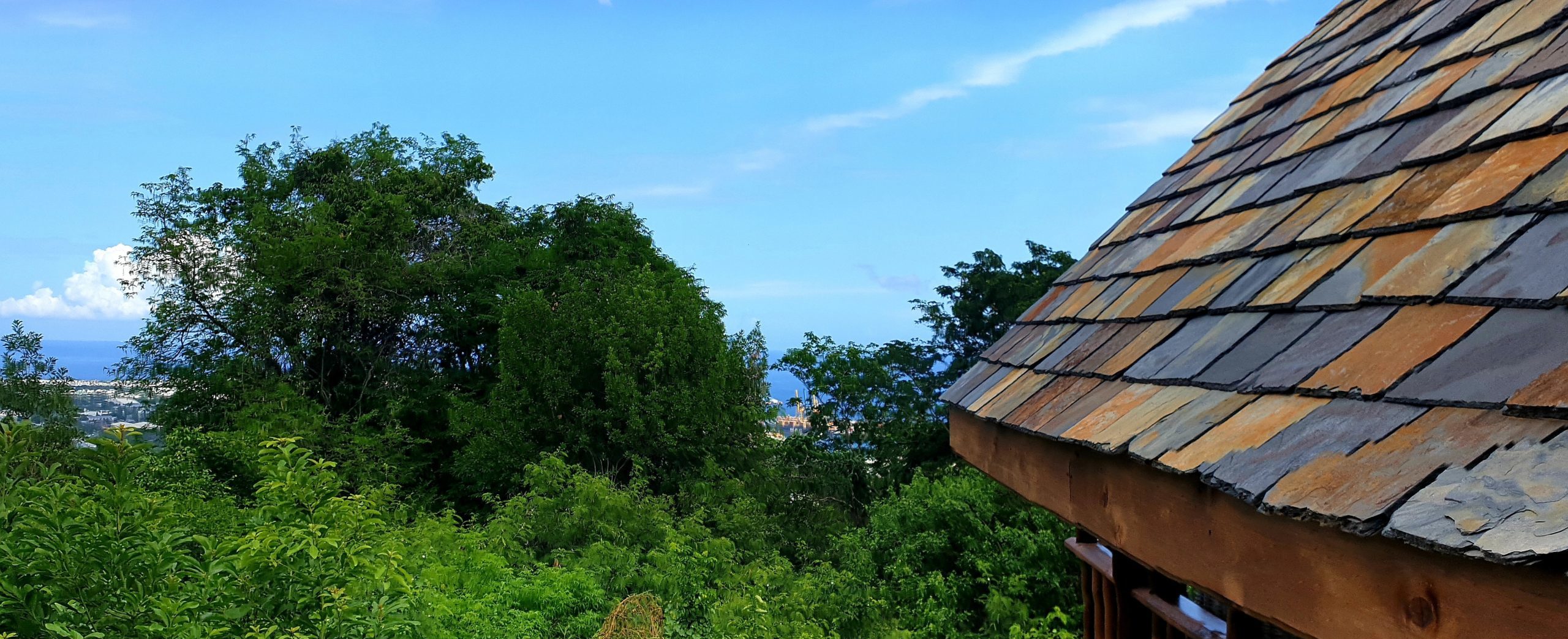 OUR ENVIRONMENTAL POLICY 
Pay attention, listen to your senses … nature surrounds you.
OUR DNA : Love of Nature
Respecting the Environment is at the heart of our actions and guides our decisions.
The hotel was created from noble and natural materials, wood coming from managed forests and slate roofings. The lodge blends with the Nature which surrounds it by its colors and volumes.
The rooms are built on stilts which allows a functional continuity for the rainwater.
Our common areas were built using the existing natural platforms; thus adapted to the natural soil without constraining the slated flooring's levels which were molded over the centuries by the winds and rains.
The architectural concept, of having 80% of the building above ground, is unique to Réunion Island.
OUR COMMITMENTS:
Taking Care of Beings and Goods
Caring for Living Beings and Goods has guided our actions since 2000.
Managed since then by Mrs. LECHAT Eve Marie, this concept has not ceased to improve in
respect for its authenticity.
Every decisions, whether it be the choice of materials, cleaning products, hospitality products, procedures and protocols, have been guided within the limits of our means and knowledge by this feeling of "taking care"
Since 2010, 40% of Reunion Island is classified as a UNESCO World Heritage Site.
In order to prioritise and protect the biodiversity and nature of our 'Intense Island", our hotel « Village Nature »,  wants to continue to stand out and improve our environmental involvement. 
That is why, since 2017, we have carried out various actions.
Our hotel has commited itself to :
Reducing a maximum of our wastes through the installation of composting areas, more efficient sorting of our various wastes, using a maximum of products which are both recyclable or reusible.
Preserving our resources by adopting eco-gestures, through programming our air conditionners and lamps, buying and setting up low consumption light bulbs, using  "foamers" to reduce water flow.
Preserving our Fauna and Flora, through dim lightings in the evening for the nocturnal animals, respecting the freedom of animals who have chosen the "Lodge Roche Tamarin" as a refuge: Tang (hedgehog), "Monarch" butterflies, "Endormies" (chameleon) and the preservation and use of fruit trees.
To avoid any food waste: donations to associations, awareness of teams.
To move towards "zero paper".
OUR VOCATION :
Serve with Passion
Our aim at the « Lodge Roche Tamarin » is to welcome you by respecting both
human and environmental requirements.
The constant improvement of our actions to combat environmental impacts is,
will be and has always been, a primary concern for our teams
You, who have chosen to stay with us at the  « Lodge Roche Tamarin »; 
Us, who have chosen to work and serve whilst respecting nature and human beings,
We are special people, of a new sensitivity,
 worrying about the Earth that we borrow from our children.
Preserving the environment also means protecting the future of man.
Within our hotel and everywhere else, you have the opportunity to be an actor of this environmental change:
do not hesitate to adopt eco-gestures as well. 
You can also, if you wish, bring your suggestions to the reception
 who will take care of transmitting them to the management.
The "Village Nature" team wishes you a pleasant break within our hotel.