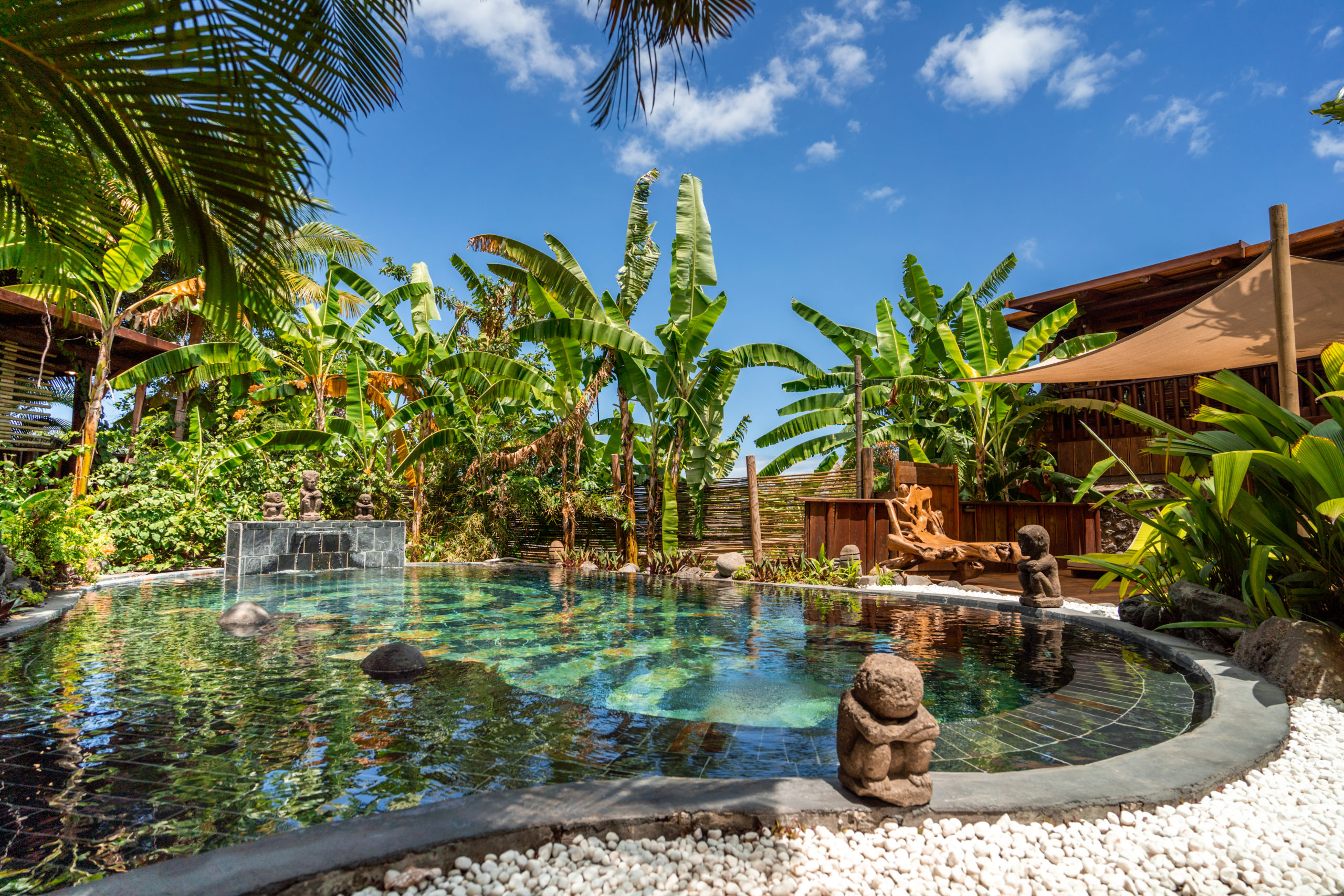 Nestled in the heights, a few minutes from La Possession, the Lodge Roche Tamarin & Spa **** invites you to escape in an atmosphere which fuses South African safari-chic and the richness and beauty of Reunion Islands verdant nature.
The Lodge is designed to blend in with its natural environment. 
Wooden walkways wind through the premises leading to our robust and cozy wooden bungalows. A space which will invite you to let go and relax.
A 4-star moment while respecting a commitment to the environment
The Lodge Roche Tamarin and its Spa are part of the ecotourism movement by taking a small place in nature while respecting its biosphere and its ecosystem.